My Vacation officially started today! I am pretty excited! Jason and I will be going on a trip to Yosemite for 3 days this Tuesday! Should be relaxing and cold! In addition i'll have plenty of extra time to work on my blog! YAY!
Time to bring out the bright colors like turquoise and pink :) I was so excited when I found a necklace with the same pink tone color as my pink skinny pants (recently purchased at target). Never be afraid to pair your favorite pastel colors for a pretty spring look. Happy Super Bowl
Weekend! :)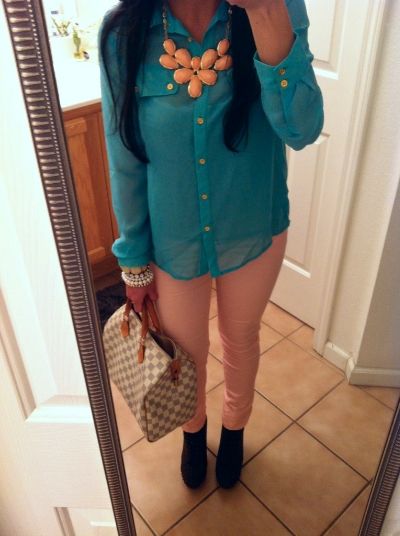 The Booties I'm wearing with my outfit: Booties with spikes! I love em'!