Hello Everyone! It feels like it's been a decade since i've last made a blog post (ok it's been about 4 months) but it sure has been too long. The truth is i've been enjoying my pregnancy way too much! I've been motivated to express my creative side such as sewing and DIY projects. I've made my baby girl 2 receiving blankets, a dress, and multiple fabric flower headbands. I've also been helping my fiancé paint the nursery (I will try to post something soon about the details!) but we've been having so much fun planning for our little baby soon to come!
I wanted to share this simple DIY project I've done recently. I recently came across a baby mitten pattern on Home Sweet Homebodies . This is such an easy project for a beginner sewer (especially like myself) or any mommy to be. It's even great to make baby mittens as a little gift for something who might be expecting. Hope you enjoy it!
Materials:
Fabric of your choice (I used flannel since it's soft and comfy for a baby)
Fabric Scissors
Basic Sewing Machine
Elastic (less than 1 cm wide)
Ribbon (optional)
Step 1:
Cut out your fabric from pattern. I folded my fabric first so that way it's one entire piece for both sides of the mitten.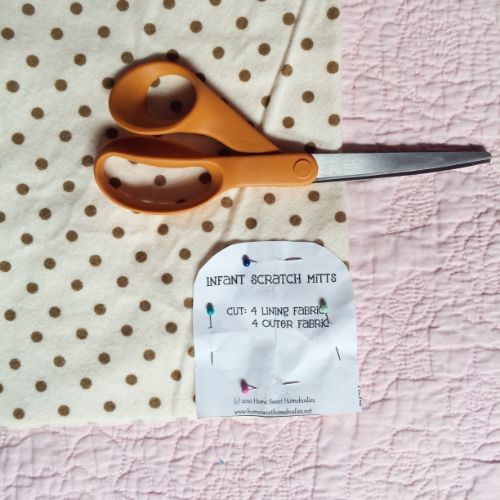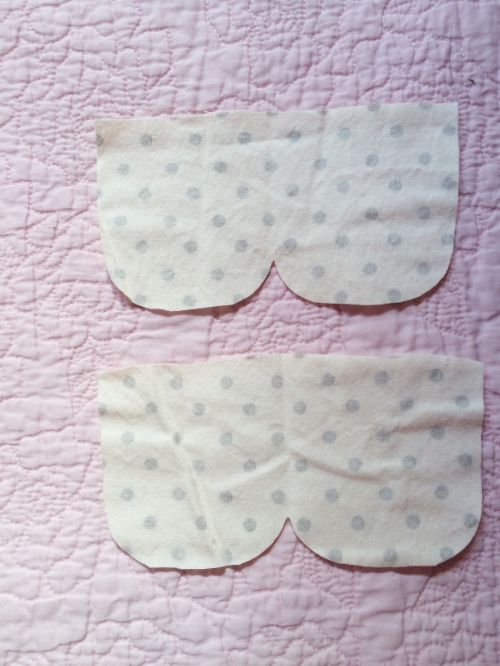 Step 2:
On the bottom of the mittens (where the wrist will be) fold and pin about 1/2 inch wide enough for the elastic to fit through.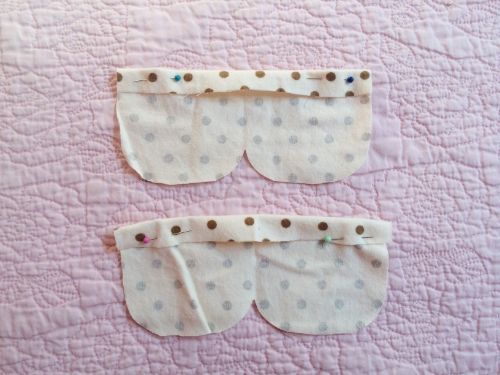 Step 3:
Stitch a straight line with your sewing machine all the way down but at the end leave about less than 1/2 inch un-sewn
Fold them together and they should look like this…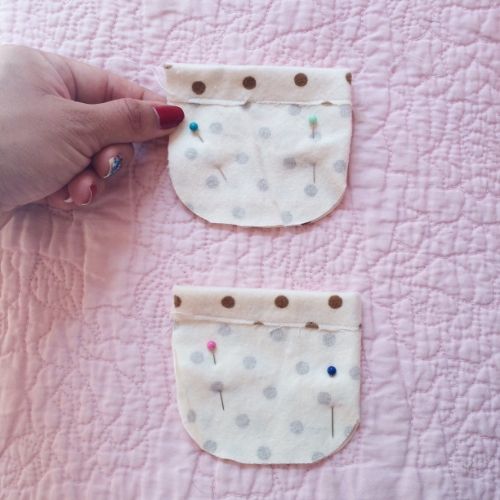 Step 4:
Pin both sides together and stitch carefully and neatly around curved edge of pattern. You shouldn't to stitch all around (not the folded part).
Once completed, turn them inside out and they should look like this…..
Step 5:
Using a small safety pin, pin the end of the elastic and run elastic through the opening of the wrist….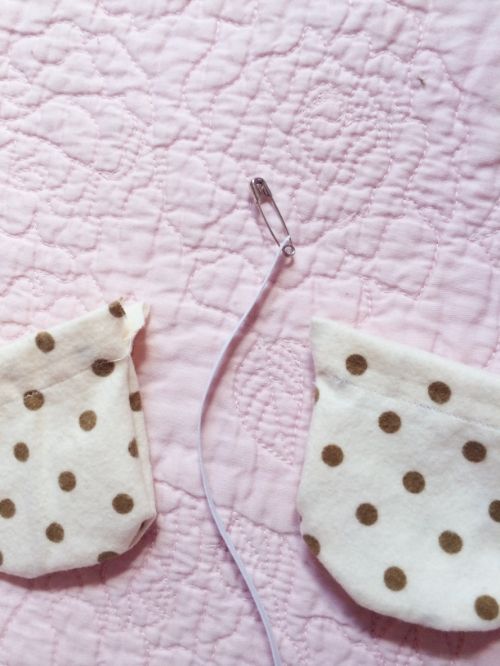 Decide how big you want your wrist area to be (remember don't make it too small, don't want it to be too tight around the baby's wrist)
Step 6:
Once you've determined how big you want your wrist, take it to the sewing machine and stitch a small straight line over the elastic (make sure you've turned the mitten inside out with wrong side of the pattern facing you).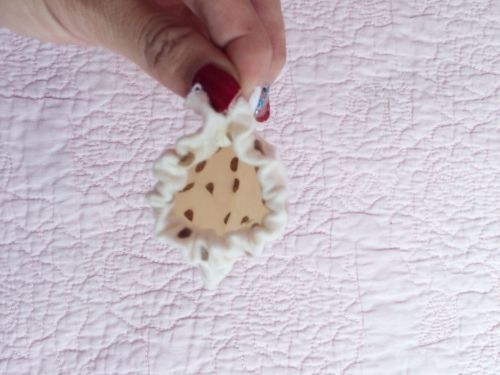 Cut off any excess elastic sticking out…
Turn it inside out so the good side is showing and it should look like this….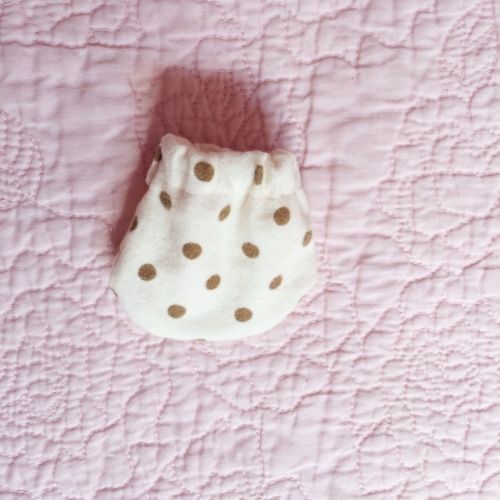 You can keep it as is or add a little ribbon like I did. I just simply hand stitched it to the mitten. Now you got yourself a pair of adorable baby mittens!
________________________________________________________________________________
Update on my Fashion Life: I've been enjoying this summer with no school! It feels so great not having to worry about completing a paper or project but I'm definitely not giving up on school since i'm pregnant. However I have been extremely careful about my spending habits the last 5 months. Which means less shopping for clothes! With our little girl on the way, I've been motivated to spend my money on her. So i'm even thinking about changing the name of my blog….maybe to something more motherly…what do you think?
Baby Bump Update!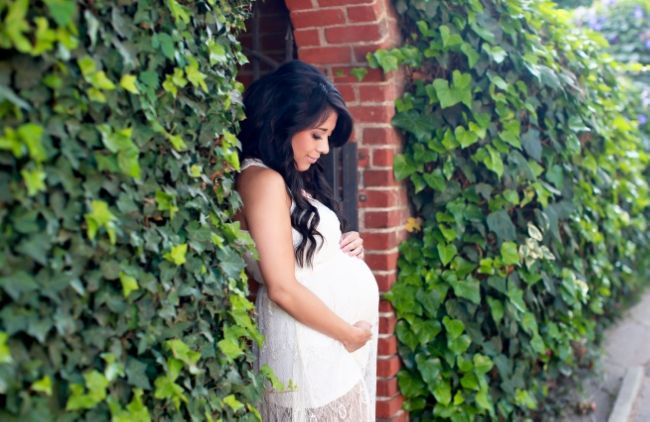 || DANA GUALCO PHOTOGRAPHY ||
How Far Along: 32 Weeks and 2 Days
Weight Gain: 2 Pounds in the past two week. I'm a total of 132 lbs (Note: Before I found out I was pregnant I weighed 114 so i've gained a total of 18 pounds!
Maternity clothes: Maxi dresses & maxi skirts! With the heat so awful in Northern California, I often wear my stretchy tanks. Really no need to the spend a ton of money on maternity clothes. I think i've only purchased one pair of maternity leggings and blouse since i've started outgrowing my button up pants. Other than that, I still fit in a small maxi dress and small maxi skirt.
Stretch marks: NONE! I'm so lucky :) However I have been rubbing lotion on my belly daily. I use Mama Bee Belly Butter by Burts Bee's. Works fine for me!
Sleep: Baby Melanie moves the most around midnight and 2 AM. I try to ignore it but sometimes it's a little hard for me to sleep feeling her move. Then sleeping on my sides sometimes makes my side hips sore. Then I have to get up and pee every 2 hours it seems like lol It's getting more and more uncomfortable to sleep (especially in the past 3 weeks).
Best moment this week: Getting her car seat! Purchased her a Maxi Cosi AP in the color "Precious Pink" from Nordstrom. It's been rated one of the safest car seats for infants. I posted it on my Instagram. I just love it!
Miss anything? WINE
Movement: She wiggles, she turns, and she still kicks her little feet. Now I feel one of her foots under my right rib now and then. And it hurts sometimes!
Food cravings: Ice Cream like crazy!
I hope to blog more about my projects and pregnancy in the posts to come. Stay tuned and Have a wonderful Monday!