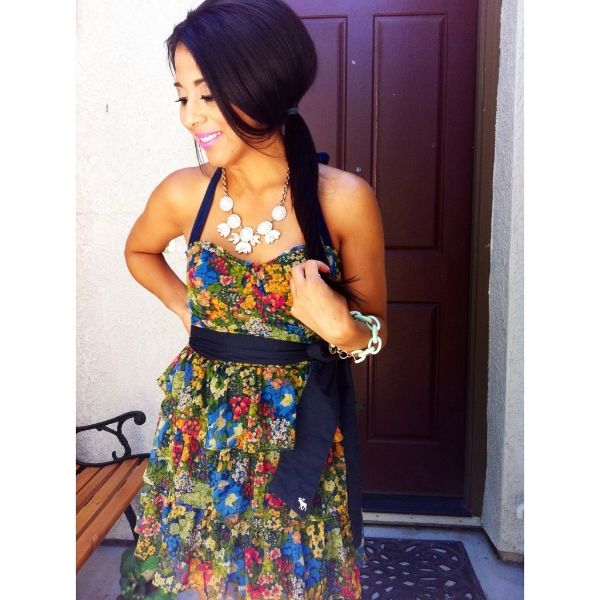 I hope everyone is having a wonderful weekend! I spent my morning cleaning out my closet with items that must go! It seems like my summer cleaning is never ending. I have posted a few of the items on my Posh closet here. If you're looking to spend $15 & under on a dress, Posh is the way to go.
The dress above is a vintage Abercrombie & Fitch. It's perfect for spring or summer. Whenever I wore it, I always received lovely compliments.
The dress above looks familiar because I have worn it before in a previous post (few months ago..paired with a yellow blazer). I'm also selling this one. Chic & summer is written all over this dress.
IG update: I recently purchased the cameo chandelier necklace from J.Crew Factory. Sparkle & Glam is how to describe it. Good news is this necklace is on sale at the moment...
Regular price is $49.50 but you can buy is now here for only $29.50
Yesterday I enjoyed the evening sipping wine in our neighbors beautiful backyard. The decor of his home is beautiful inside & out. The scenery allowed me to enjoy the taste of my wine even more.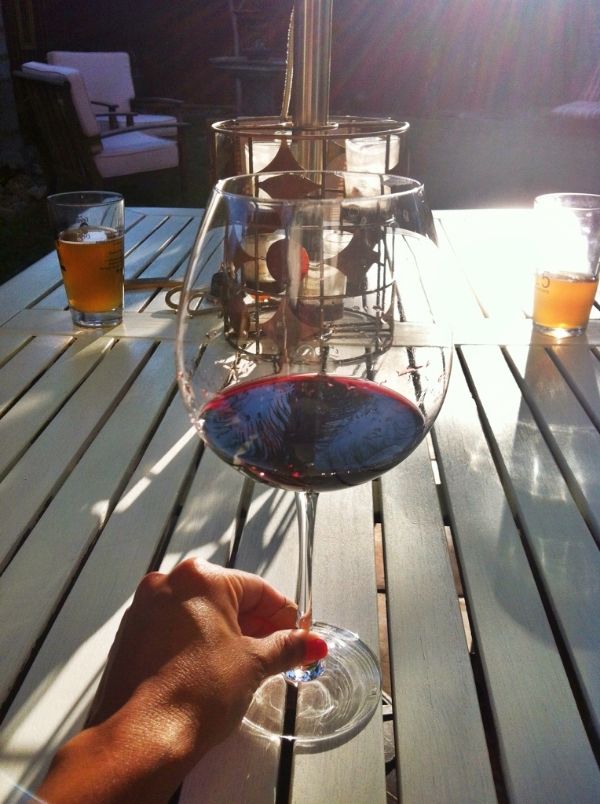 Wish me luck in my summer cleaning. Fall is near and you know what that means.......more closet space is needed! :p