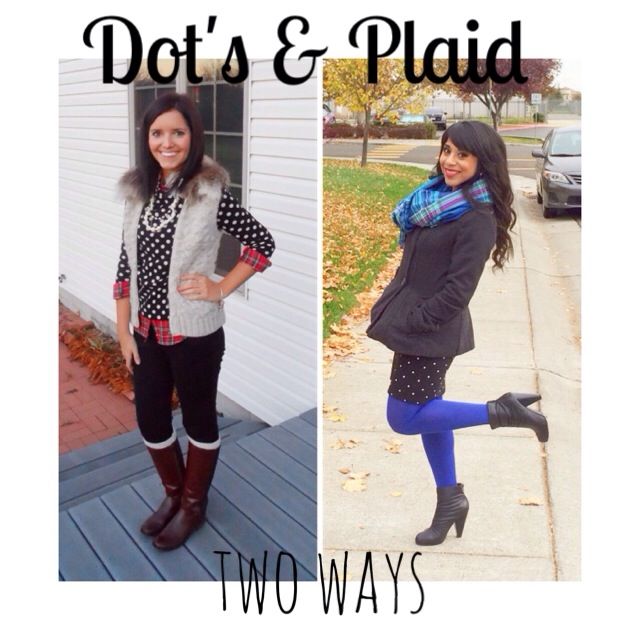 Good Morning! Today I'm so excited because I am teaming up my sweet friend Amy from Classy In The Classroom to show you two different ways to style your Dot's and Plaid. I'm happy to be collaborating with sweet Amy because ever since I entered the blogging world, Amy's cute & trendy style has always inspired me. It's so classic and adorable how Amy styled her red plaid underneath the bold polka dot sweater. In addition, she add's an extra trendy & chic look with the faux fur vest and Pearl Necklace.. She looks perfectly put together! I'm really obsessed with her outfit!
Amy is a teacher and shows her readers how to dress classy but still trendy in the classroom. I adore her looks and highly recommend you check out her blog (you won't be disappointed!). She knows how to shop on a budget and will tell you where to get the deals! Please don't forget to stop by her cute blog here!
Details of my outfit: Dot's and Plaid go hand in hand together. I Saw this plaid scarf at Old Navy in four different colors. I could not resist the color. Apparently I love the color blue and anything that stands out haha. The colored leggings are a little fearless but go great with the scarf. This is a great outfit to wear for a office job or semi-casual party.

Yesterday I spent my day in orientation at Sacramento State University. It was so exciting learning about the classes I will be taking in the Spring..ALL FASHION CLASSES! I can't wait to finally express my passion in school and learn deeper about the art of fashion. I can't wait!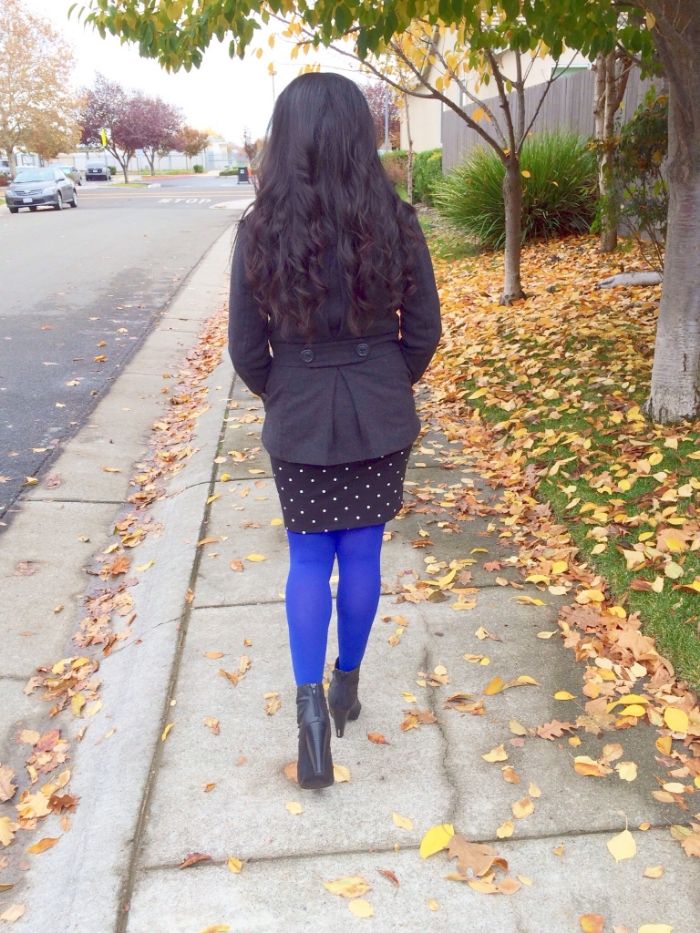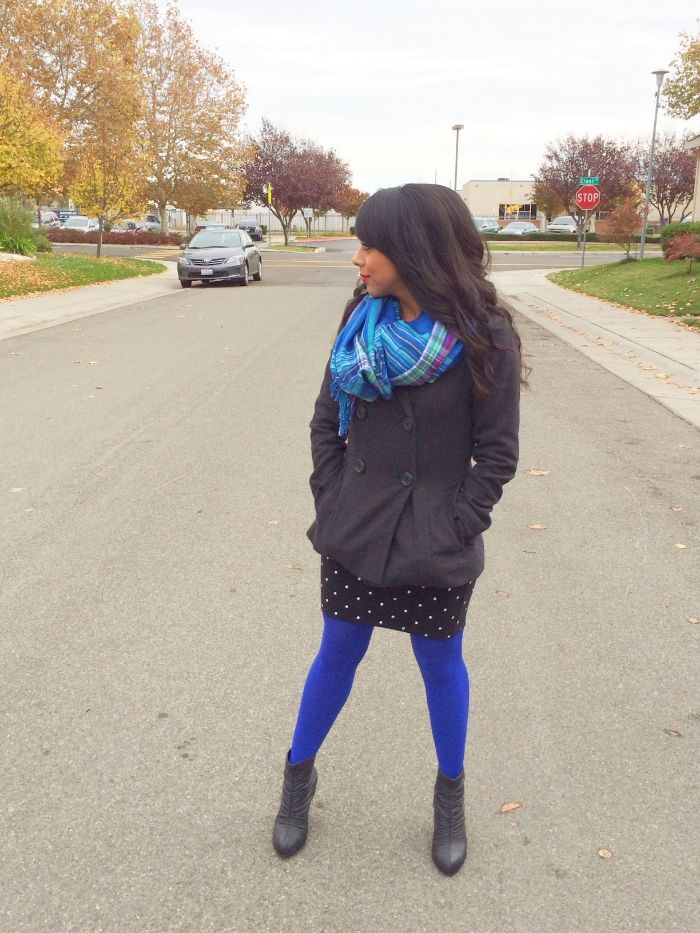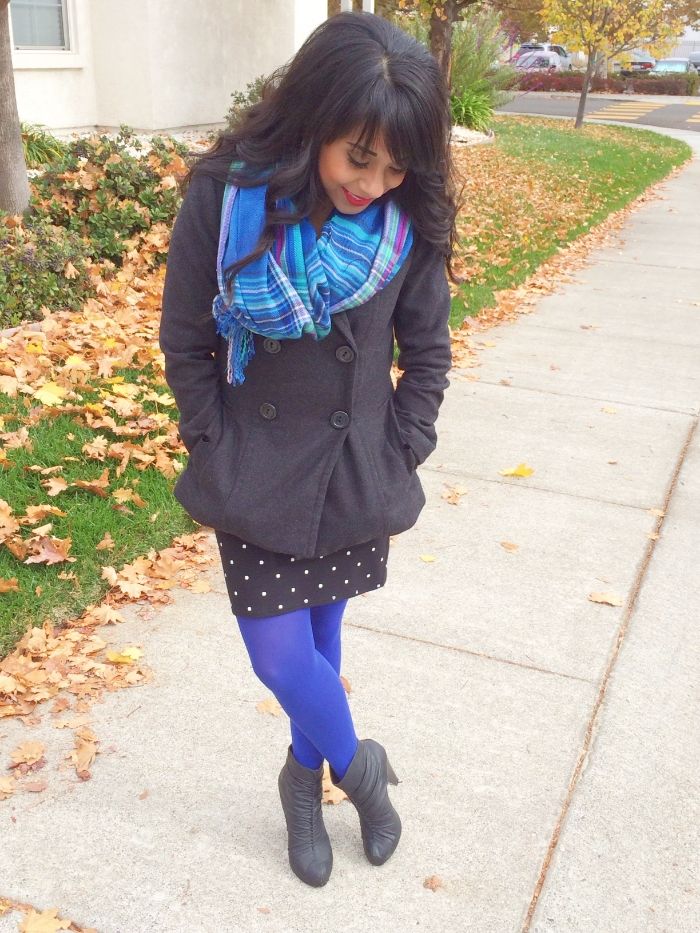 || Blue Plaid Scarf || Old Navy || Grey Pea Coat || Banana Repulic (old) similar here || Blue Tights || Old Navy || Polka Dot Mini Skirt || Forever || Booties || Target (old) similar here ||