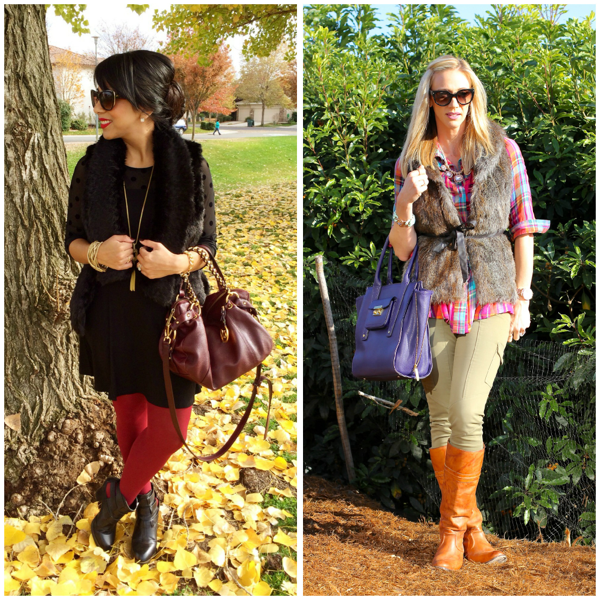 Today I am teaming up with the Fabulous Palor Girl to show you how we are wearing one of falls hottest trends, fur vests. I am so honored to be collaborating with her because she has inspired me in the past with current trends and still does till this day. I'm adoring how The Palor Girl paired her beautiful brown fur vest with the colorful plaid. In addition, she brighten's up this fall outfit with this amazing Phillip Lim Handbag! She combines plaid and fur together for a casual on the go but still classy look. Please pop on over to her blog Palor Girl to say hello and check out her amazing outfits! In addition she is creative with her style and fearless of creating her own masterpiece outfits. She is honestly one of my favorite bloggers. Check her out! =)
Story behind my faux fur: Yes this is definitely fake fur. I love fur because it creates such a fashion statement! However, you would never catch me wearing the real deal. I love animals with fur way too much! I have two lovable pets that I would do anything for (one furry husky and one little furry chihuahua). I love love love my little furry guys way to much.
So fashion statement it is with this faux fur vest. I styled mine with an adorable black polka dot sleeve dress and bright tights. Like I mentioned in my earlier post, I love wearing burgundy (these tights are more around the dark red end) in the fall/winter. Of course i'm wearing my Steve Madden Booties again that I just can't get enough of.
Special shout-out to my wonderful fiance who worked his magic behind the camera. He was such a sweetheart about taking these photo's for me. We had a blast during our little photo session...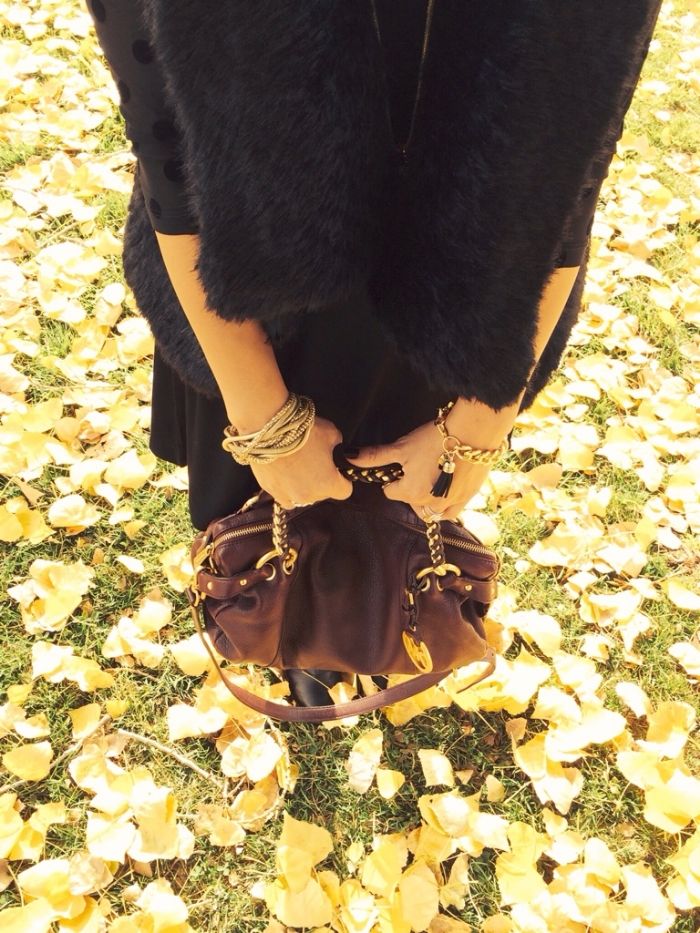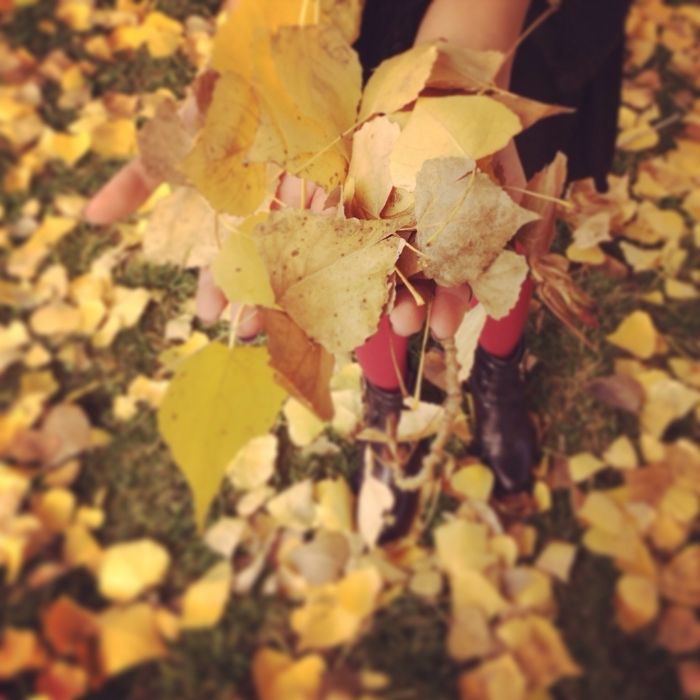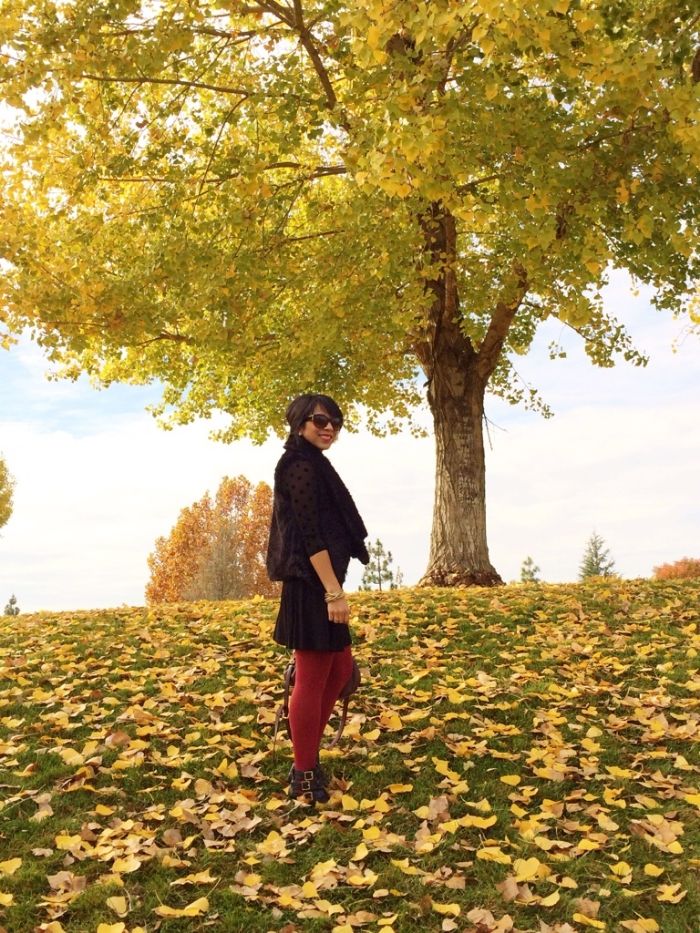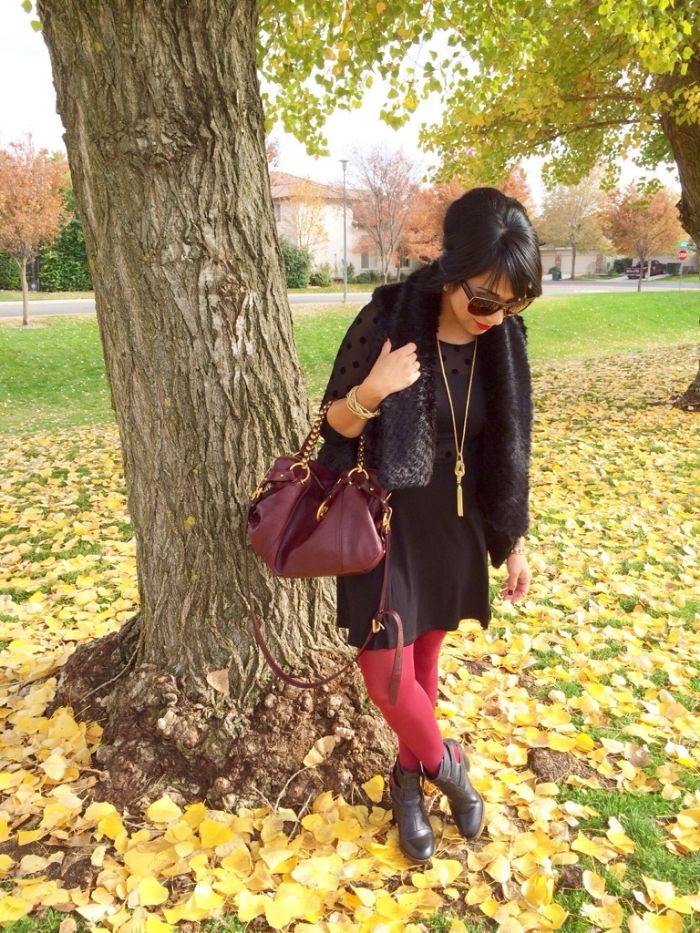 Black Faux Fur Vest || Buckle || Black polka dot lace sleeve dress || H&M || Burgundy Tights || Target || Sunnies || Target || Medi Rings || Express || Tassel Necklace || H&M || Tassel Bracelet || Happy Wrist || Black Buckle Booties || DSW (Steve Madden) || Burgundy Handbag || MK (Last Fall 2013 Season)
How will you rock your fur this winter season?