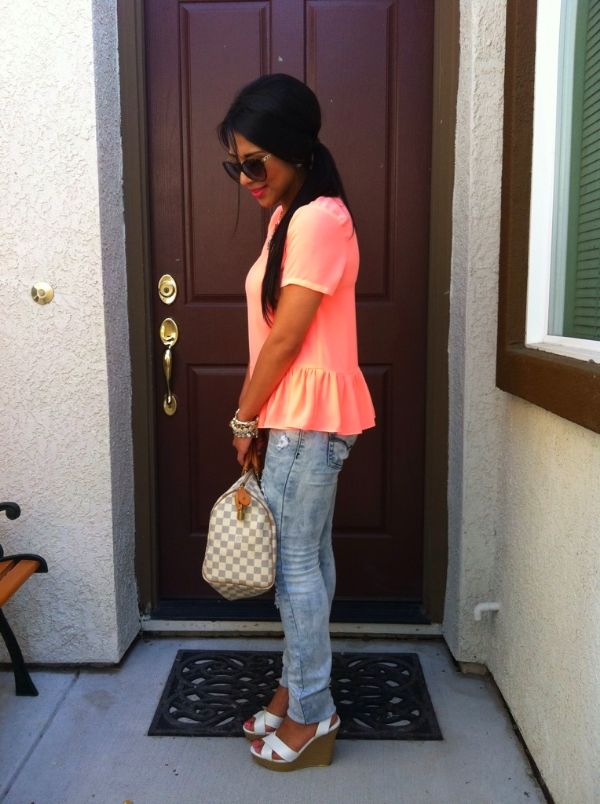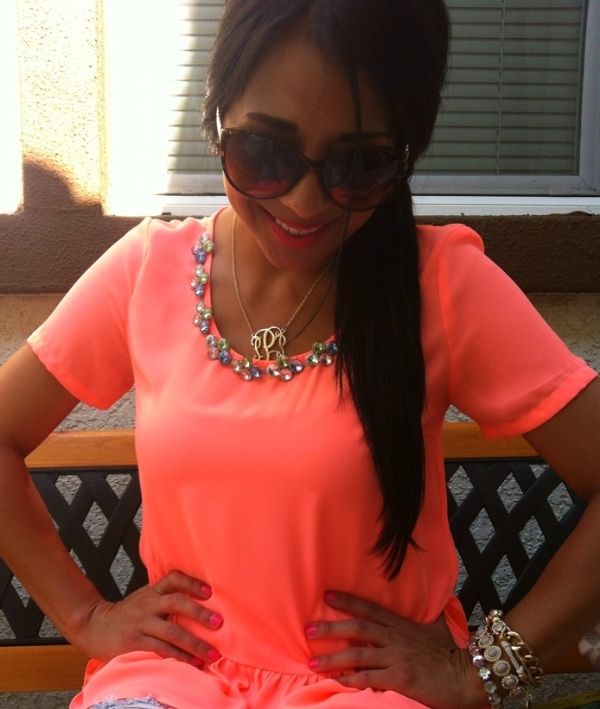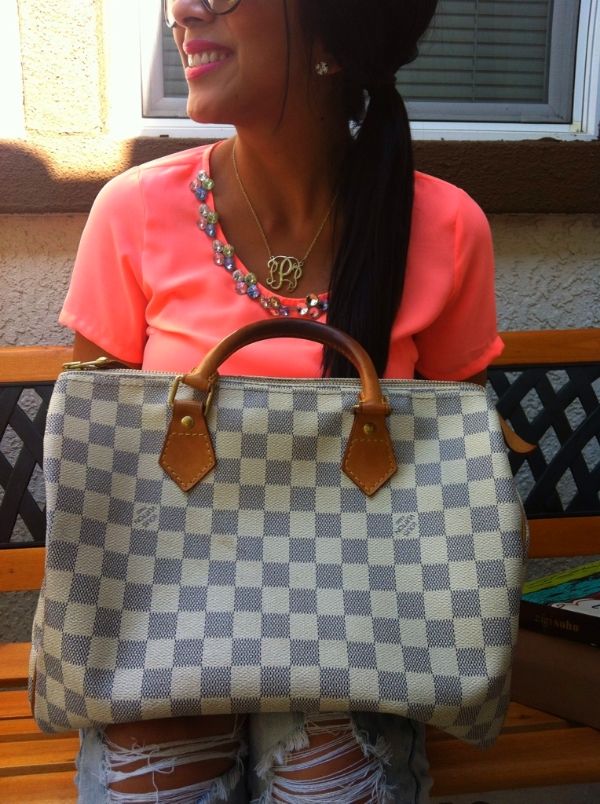 Peplum Top || Heart Boutique (Moon Collection) || Monogram Necklace || Heart Boutqiue || Bracelet's || J.Crew & Juicy Couture || Distressed Jeans || S F L || White Wedges || Marshall's || Handbag || Louis Vuitton 30 Damier Azur || Sunnies || Target
When I first saw this peplum top at a local boutique Heart Boutique , I fell in love immediately. One of my favorite colors is coral. Since this top is neon coral & combined with colorful jewels, the beauty of it made my heart melt. This top can create a pretty look for a summer brunch or a day at the office. Since the top already has a touch of accessories (jewels) a simple monogram necklace will do. Skinny pants (skinny jeans or even a pencil skirt) will compliment the peplum top. I'm in love with it!
Shop from Heart Boutique online or calling them.
Happy Sunday!