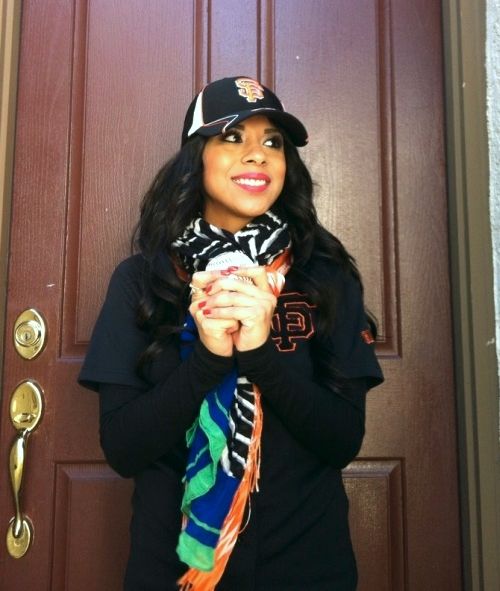 Take me out to the ballgame!



Jason and I had an awesome time at AT&T Park yesterday evening. So many exciting plays happened and best of all, SF Giants won in the end! Final score Colorado 6 SF 9!! Best game I've ever seen in person. We planned to arrive to the park around 3 pm so we could be one of the first 20k fans to receive the giveaway of the 2012 world champions snow globe. We hoped to be one of the very few who would arrive early and possibly hang out near the dugout and get some autographs from the players..well that didn't happend! :-/ (autographs no, but snow globe yes) I learned in order to get any autographs we would have to attend a "Fan Fest" event! There are just so many SF Giants fans!




AT&T picked my text message to appear up on the main board in the park! Jason and I were shocked...It said "Jason I love you. Thanks for coming with me to this game. -Renee xoxo"




The message made my handsome smile
:-)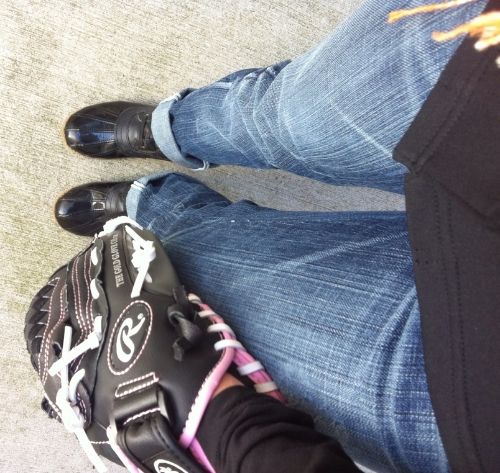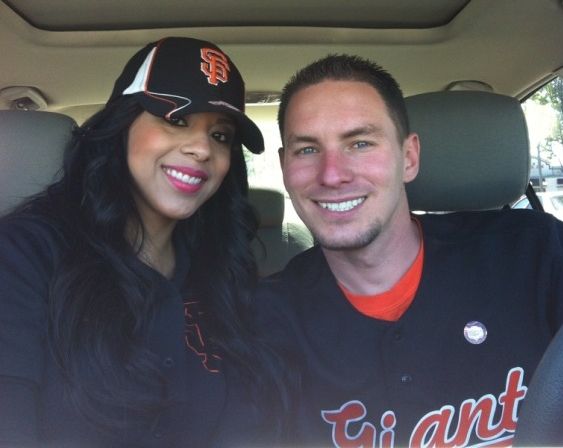 Playing some catch before entering the park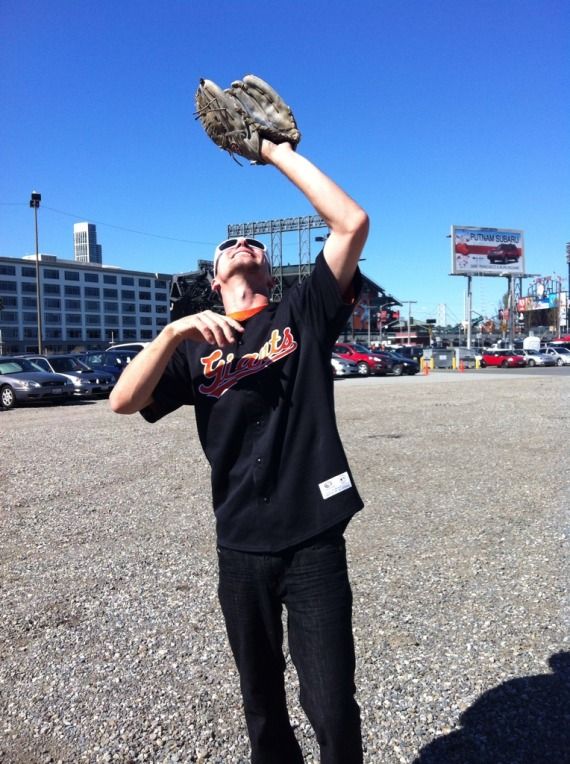 Welcome to AT&T Park!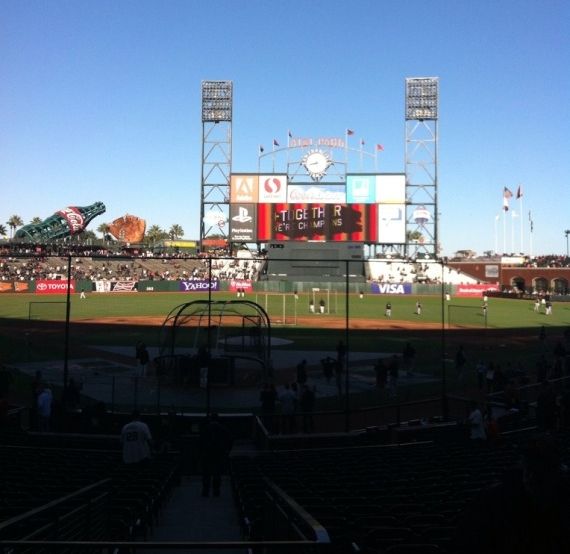 The line for the snow globes ....so long...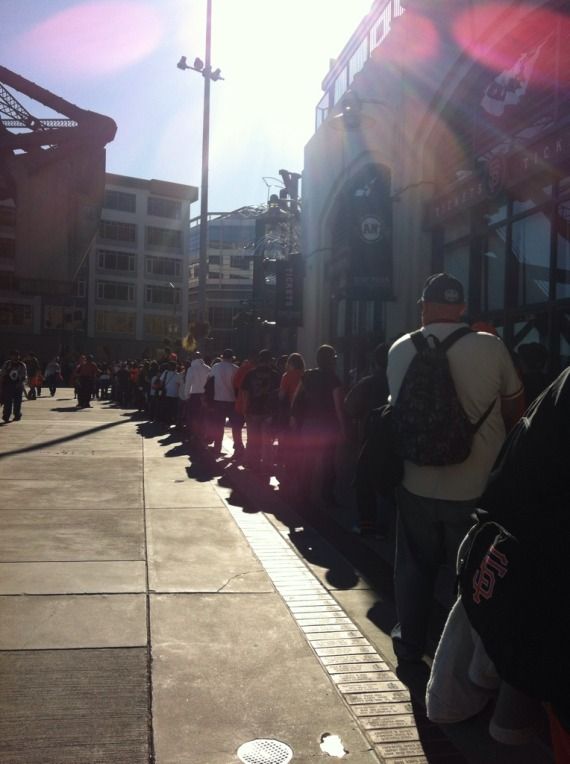 And yes we got our 2012 World Champions Snow Globe baby!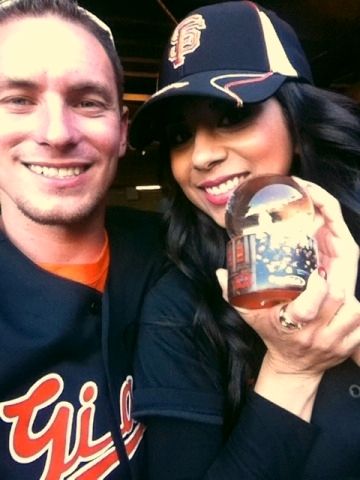 Short Stop player Brandon Crawford #35 waved at me?!?! Yes only because I was that weird girl in the stands that yelled out "Crawford!" lol But yes he really did acknowledge me and wave :-) He's so good to his fans! I think Jason was a little embarrassed of the scene I caused! But Brandon Crawford is awesome!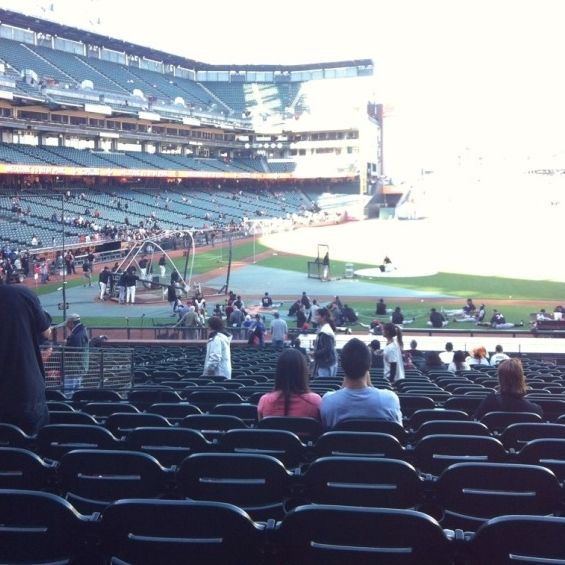 The World Champions Flag
Good Night AT&T Park!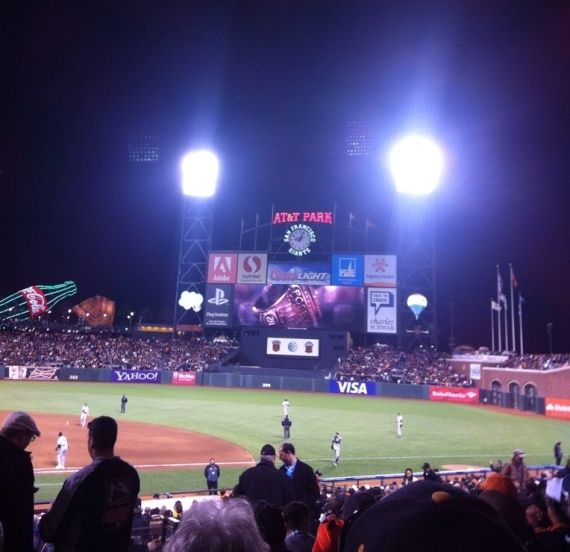 Oh yes! And the winner of my Chicwish bracelet Giveaway is Kiki from Glammed by Tarin! Congratulations girly! Please email me with your shipping address :-) Thank you again to everyone who participated!