I am the biggest fan of summer & spring dresses. You might notice many of my future posts will consist of dresses in a variety of styles. Every spring it seems I clean out my closet (take out old dresses..sell them or give them away) & re-fill with more and more dresses...a little obsessed it seems? Especially when many stores have sales I can't help but buy more cute dresses! Recently I've been trapped into checking my email for "Happy Hour" with Charlotte Russe. This store will alert you via text or email. Last week they alerted me about this little red & stripe dress for only $14.95! ($5.00 savings..any discount helps! it add's up) Could not pass up this deal...I think I purchased 2 dresses that day. I highly recommend you sign up for alerts with Charlotte Russe!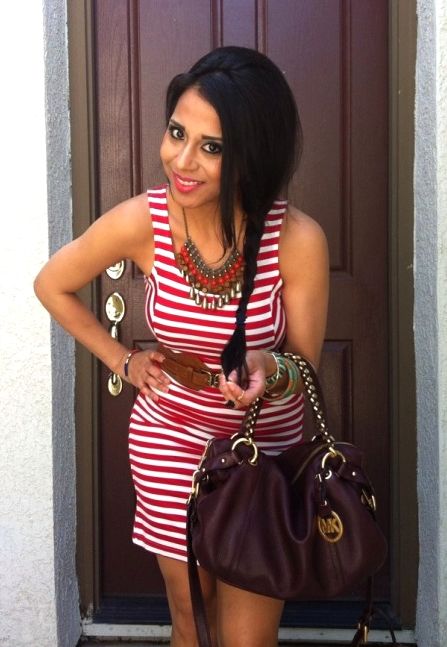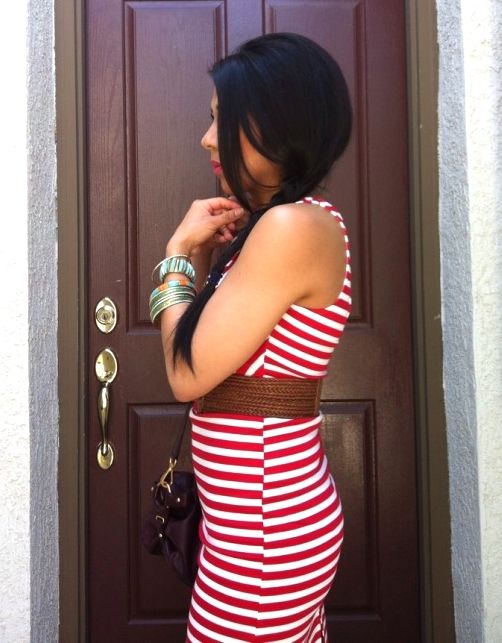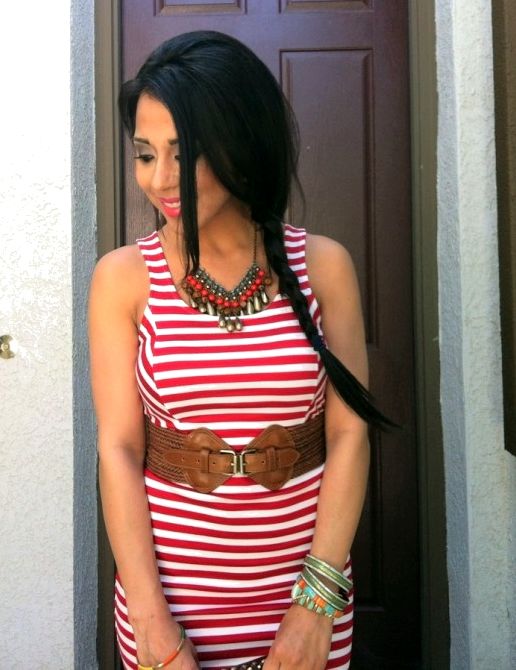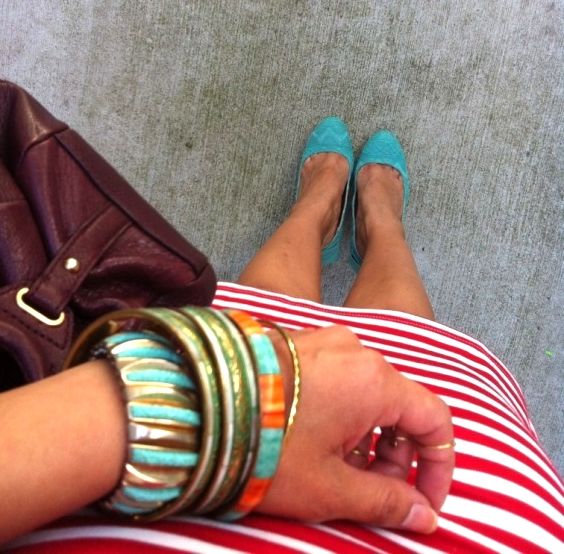 Buy a dress like mine ||here|| for only $19.99
I also found some very ADORABLE Wedge sandals @ DSW ||here|| for $39.95.

You might notice me wearing knuckle/Midi rings in my photos. I actually made them myself! I followed this little DIY youtube clip from Nicole Guerriero. It's really clever and easy
Shine Bright and EXPRESS your beautiful self =)