Meet Milo! Milo is my 6 year old Chihuahua/mini pin mix (really i'm not sure how old my cutie is or what mix breed either....the adoption agency just told me that when I adopted him 2 years ago!). So as a good pet owner I am, today I took Milo in for his necessary vaccine's he needs every so often. Milo loves going on car rides. So when I told him "Let's go bye bye" he happily jumped into his little crate (little did he know he would be receiving 3 shots! ouch). It is such a hot day in Sacramento today (so not prepared for what's coming this summer...i'm talking 100 degree's stuff..yuck). So when we arrived to the pet store, the Vet asked me if I wanted to hold Milo as she gave him his vaccine. Of course I want to hold my little guy during this painful moment! He yelped a little :( my poor papi. But after a few seconds he was his happy self again. I'm so glad I'm up to date with his shots. Dog's shots: checked. YAY!
What I wore today: The details about my springy outfit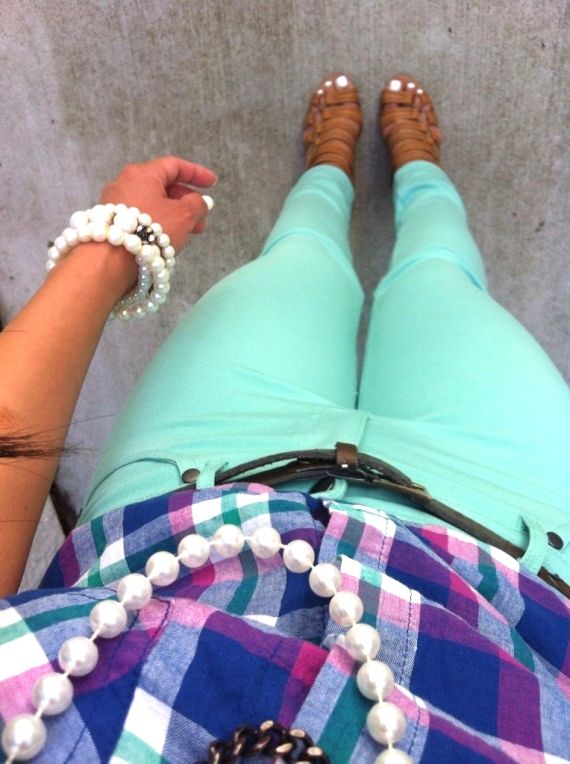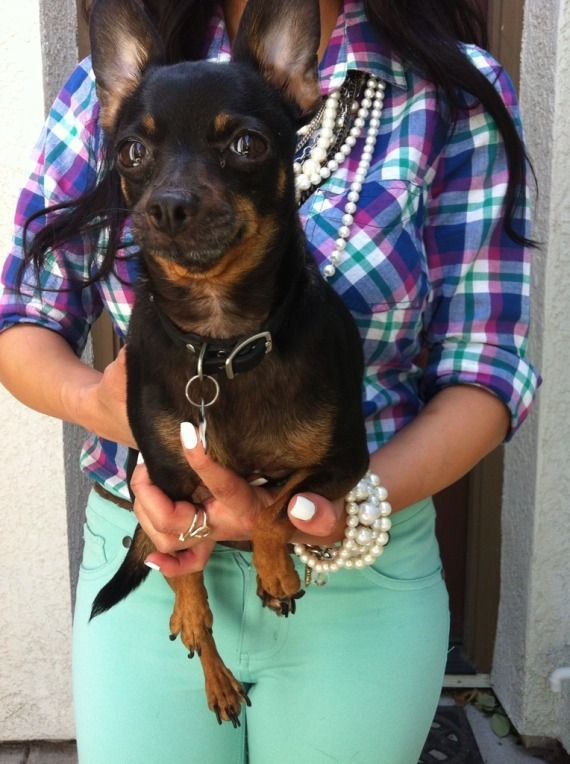 I can't forget the Strappy Wedge Sandals!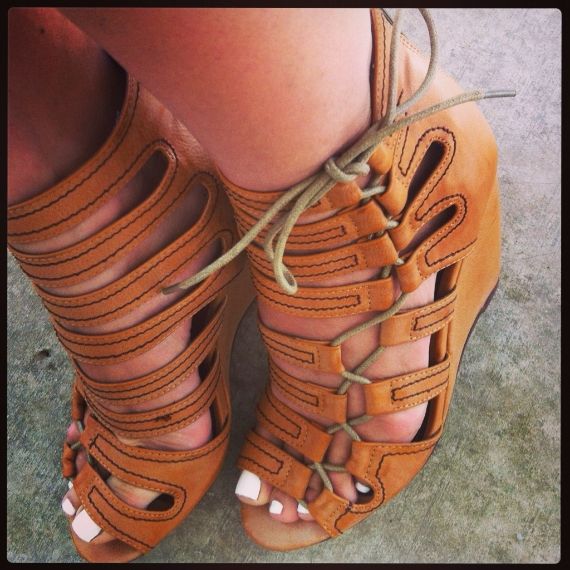 These sandals are my NEW favorite! :)
Sandals||DSW|top||Styles For Less|Mint Pants||Ross|Pearl Necklace||BCBG
Below are pics of Milo after his vaccine shots. The drive home was short. He was panting because it was so hot! But as soon as we got home, he drank plenty of water!
Milo is such a happy & healthy doggie now!