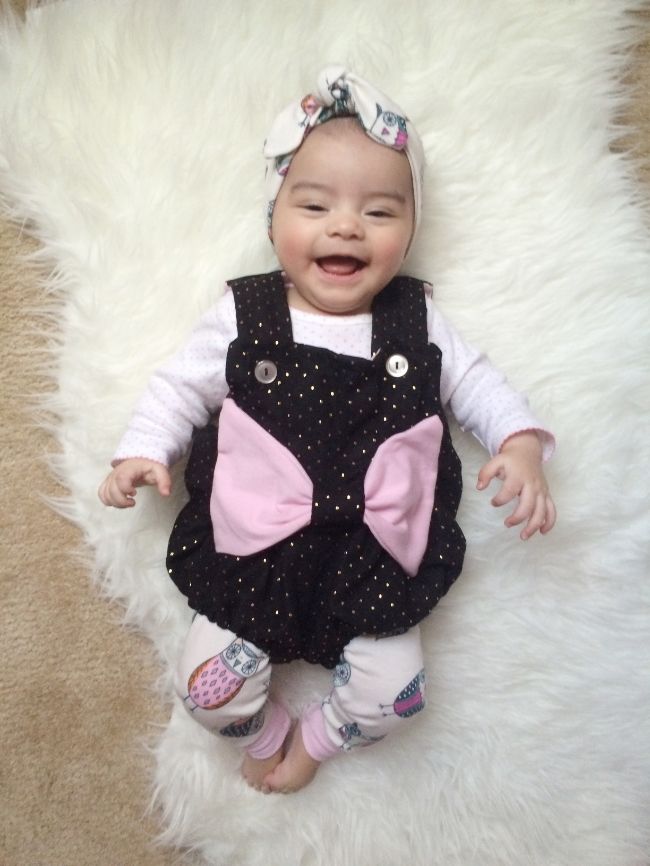 This little darling just turned 5 months yesterday. Here are a few facts:
-She started teething one week ago. =( this is no fun. I didn't expect teething at 5 months. But it's normal for most babies. It's so hard seeing our baby cry for 30 minutes straight. We've bought her a few teething toys and Orajel Nighttime Teething Paid relief. So far it's only helped slightly. Looking at her gums, I expect two tiny teeth on top by next week…until then, I hope my baby doesn't experience much more discomfort.
-I introduced rice cereal to her. This is fun =) For her first feeding, I mixed 1 tablespoon of the rice cereal and 3 tablespoons of my breast milk. The rice cereal I'm trying is Earthsbest Whole Grain Rice Cereal . It contains no harmful pesticides or herbicides. Because of it's reviews and ratings, I'm confident this is a safe cereal for infants. So far, she is a fan. I nurse her before feeding her the cereal (that way she'll be a in a happy mood) and she likes it! She is slowly learning how to eat from a spoon. Can't wait to start feeding her more baby food!
-She giggles more. Her giggles make me giggle. I give her kisses on her neck just to hear the tiny laughs.
-She must weigh 15-16 pounds now. She's a healthy strong baby girl =)
-Clothing size: 6-9 months
-She only wakes up once throughout the night. Sometimes, she goes the entire night (8 hours).
-Her grips are stronger than ever. She holds her own bottle with no help from mommy & daddy.
-She can now turn over from back to tummy.
Outfit Details:
Head wrap & leggings: Handmade by mommy
Gold/Black Pink Bow Romper: Mellyful