Happy four months to our precious Melanie!
Weight: 14 Pounds (52% Child Growth Percentile; She weighs more than 52% of children her age)
Length: 25 1/2 Inches Long (89% Percentile; She is taller than 89% of children her age (WOW! She's totally gonna be a supermodel when she grows up!)
Baby size in clothes: 6-9 Months
Milestones:
She Laughs, Baby talks, Smiles, Can lift her head, can roll from her tummy to her back, can grasp onto objects tight, and can almost sit up without our help.
Favorite things:
Books! She loves em'! Especially before bedtime. She also loves watching "Sofia the First" and Mickey Mouse Clubhouse on disney Jr. Not to mention she loves to co-sleep with mommy and daddy (we really need to stop this habit soon so she can adjust in her crib at nights. But how can we?! We just love to snuggle with her so much!).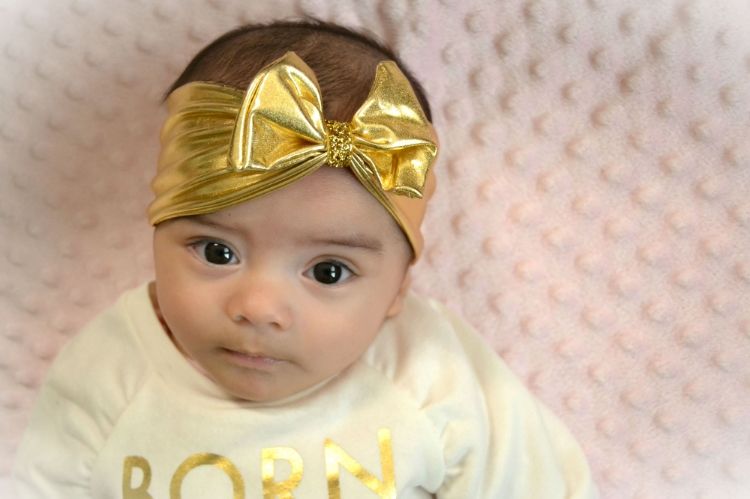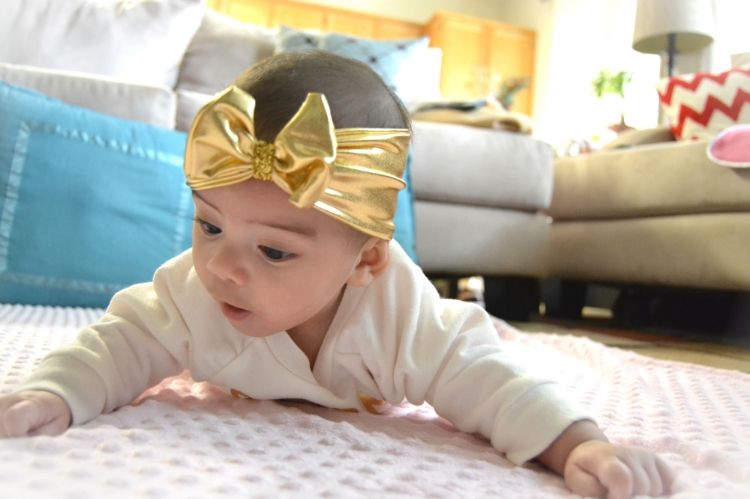 ___________________________________

Baby outfit: Old Navy
Baby Headband: Made by Mommy

___________________________________

We love you so much our little love bug!