Imagine a place with no cancer. No Breast Cancer. A place with no pain or sadness. Sounds a lot like Paradise right? This is exactly what I imagined when I ran the 5k run, race for a cure yesterday. I ran this race for my mom and all those who are affected by Breast Cancer. Experiencing the feeling of a loved one who's been diagnosed with cancer is not easy. It can be physically, mentally, and emotionally draining depending on your role to the loved one. I cannot even imagine what it must feel like to be the fighter (the cancer patient). There are so many procedures my mom has endured in the past 9 months it's overwhelming to keep up with at times. And the truth is, no one prepares us for cancer. Another reason I participated in this event was for the awareness. I know it seems the pink ribbon or quotes like "Fight against Breast Cancer" are so often in front of us but do we really know about it? Do we know what causes it? Do we know what the procedures consist of when diagnosed? Such as Chemotherapy or radiation? What about the side effects? Unfortunately the answer is no in most cases. I've learned a lot about Breast Cancer and I'm still learning. Recently I learned it can strike at a very young age. A close friend of my was diagnosed at age 21. She is now 23 and the strongest young lady I know. Do you have a loved one who is a warrior against breast cancer? If not, or if so, it's time to start educating ourselves on this. I have faith and hope for my mom. The most important thing is to stay strong and know you are not alone in the fight against Breast Cancer.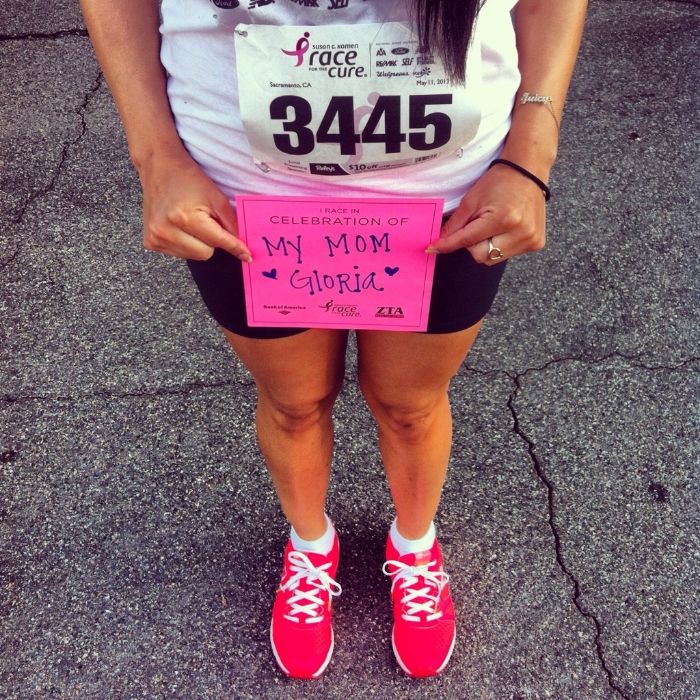 My Boyfriend Jason and me before the race. He's so supportive. I love him to pieces.
All the people ready to race for a cure!
Getting some motivation from the local cheerleaders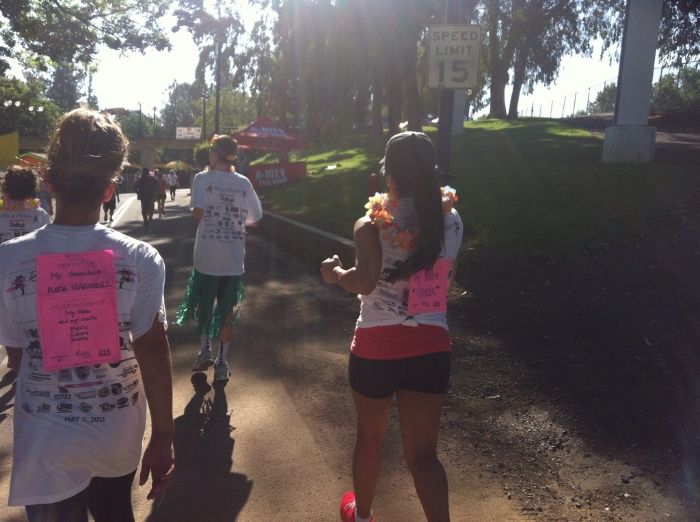 Racing in Paradise!
Jason's dad is a fighter of prostate cancer. He ran in celebration of his dad :)
My mom and me during the first week I was born! :)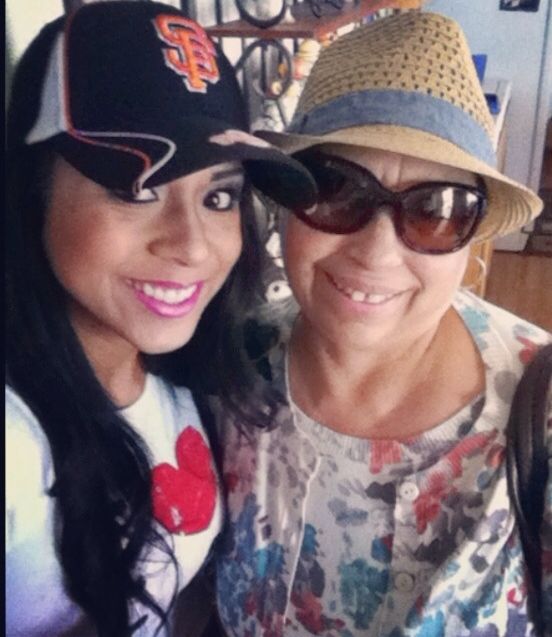 I LOVE you mom! :) <3<3
~~~~~~~~~~~~~~~~~~~~~~~~~~~~~~~~~~~~~~~~~~~~~~