The color "Coral" always catches the eyes of mine. It's not pink, nor is it orange. It is a combination of both pink & orange. Perfect for Spring & Summer right? I found this Lovely Coral Maxi skirt at Target! Originally I was inspired to find a pink maxi skirt however, I could not find one! I went to about 5 different stores including Forever and could not find just a simple pink maxi skirt. Of course when I make a trip to Target just to pick up something for the house (like toothpaste) I casually make my way to the apparel and what do I find? This gorgeous coral skirt! All this time i'm looking everywhere in town and it was just a few miles away from my home :) Yes I was a happy camper. I even snatched this fierce gold/black belt at Forever for only $8.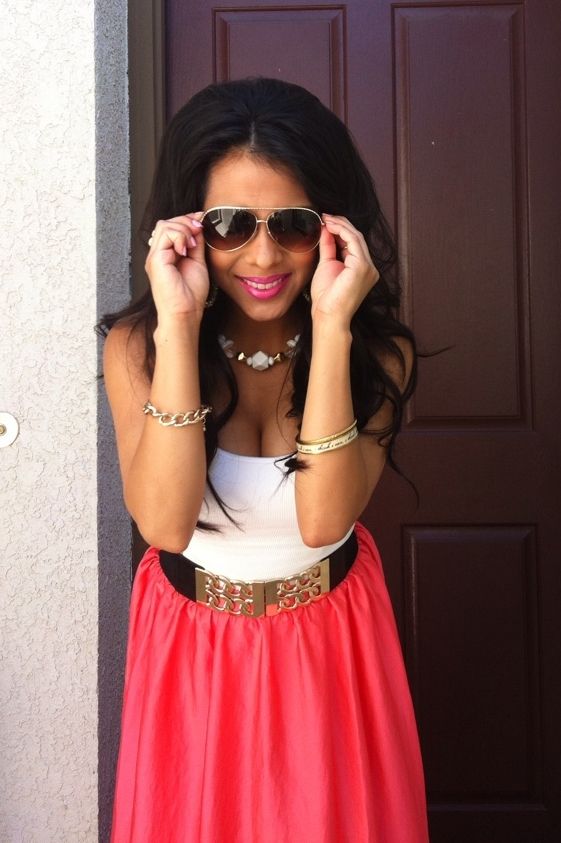 ||Tank Top|Target(NOW)||Belt|Forever 21(NOW)||Coral Maxi Skirt|Target(NOW)||
In case you have not noticed yet, but Target is my favorite store :) lol Really this store is great and when their items go on sale it is even better. I posted this on IG a few days ago. Spotted this wristlet on sale for only 5$! haha it was mine.
About one month ago I pre-ordered the gorgeous J Crew inspired necklace from Sabrina Box on Etsy. I'm anxiously waiting :( I know this necklace is very trendy this season and very popular. I HOPE it is delivered this week! I can't wait any longer..help!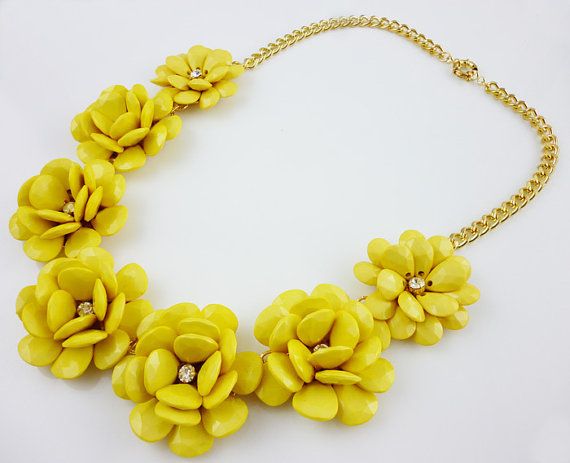 Beautiful right!?
I also have wonderful news! I made the decision to go back to school and complete my degree in Apparel & Marketing Design. I discovered I only have 24 units LEFT to complete the receive my degree. I am determined to have my degree by the end of fall 2014. I'm so ecstatic about this decision! I'm mentally preparing myself for what I will have to endure (studying, test, commitment!) I start in August, just a few months away! I'm ready for this! No matter what, I must stay motivated and determined. Once I have my degree, it will open more opportunities for me to succeed in what I'm most passionate about...FASHION :)