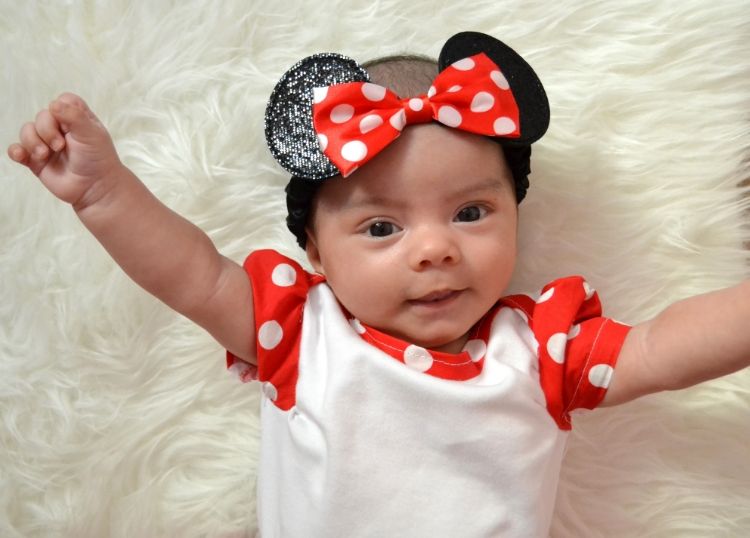 "Where's my Mickey?" Minnie Melly happily smiled and posed for the camera as I took her first Halloween photos. She laid there for about 3-5 minutes gazing at me. Suddenly, the sweetheart started kicking her chubby cute legs like crazy. The little darling kicked so hard, she knocked one of her little shoes off!
With the help of many great sewing blogs, I was able to sew together her first halloween costume. I used white knit fabric for the onesie along with red & white polka dot printed fabric for her skirt, sleeves, and trimming of her onesie. I struggled with the puffed sleeves but somehow managed to make it work. Melly and I were so happy with the results! Can't you tell?!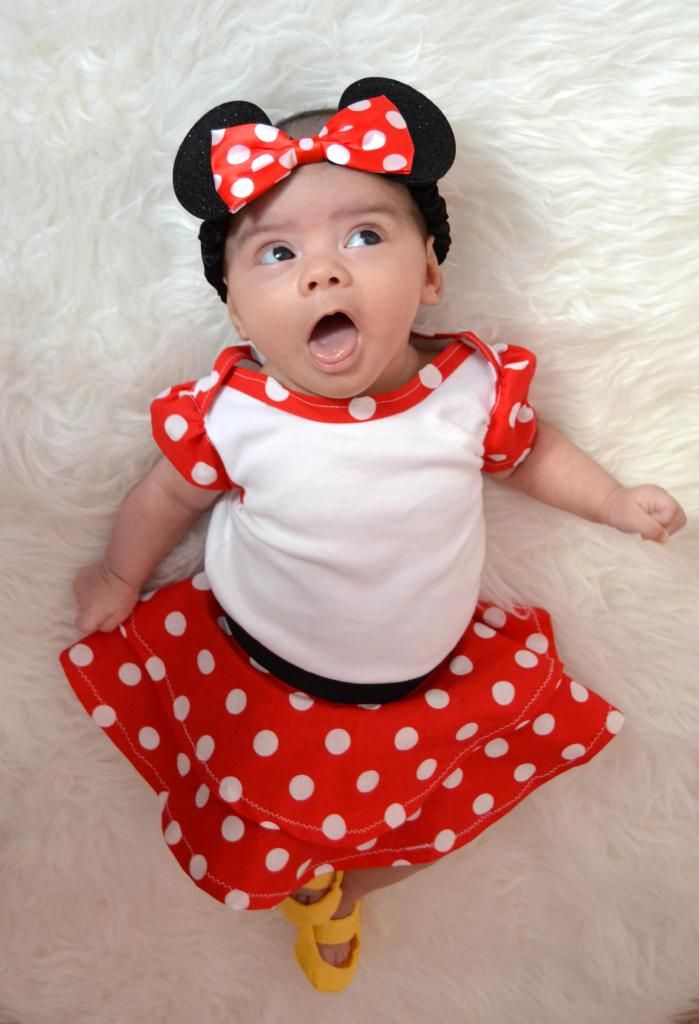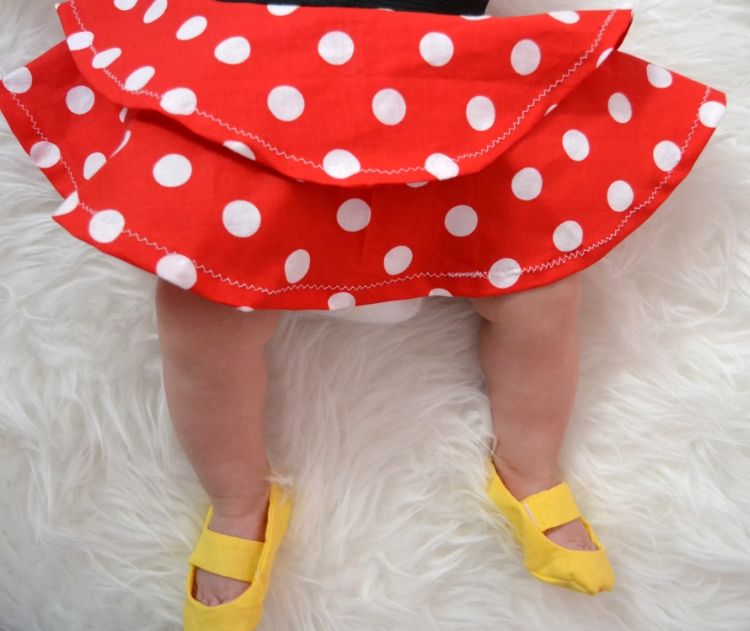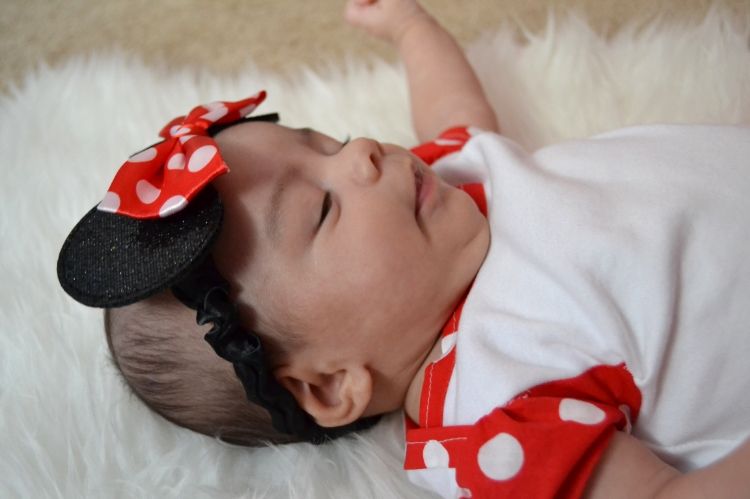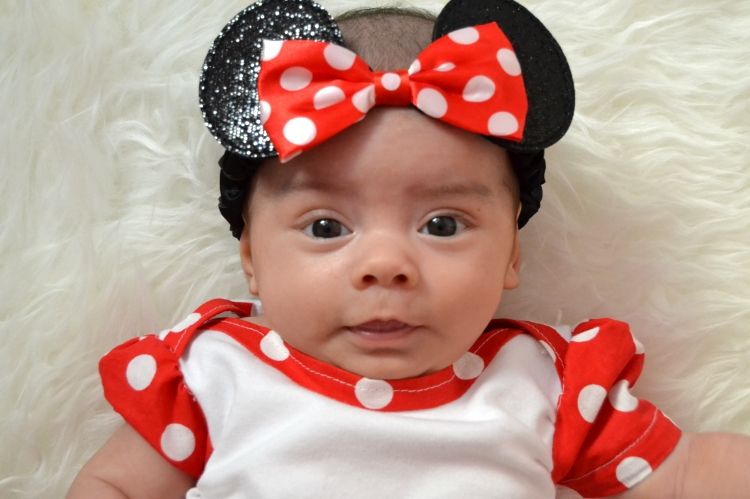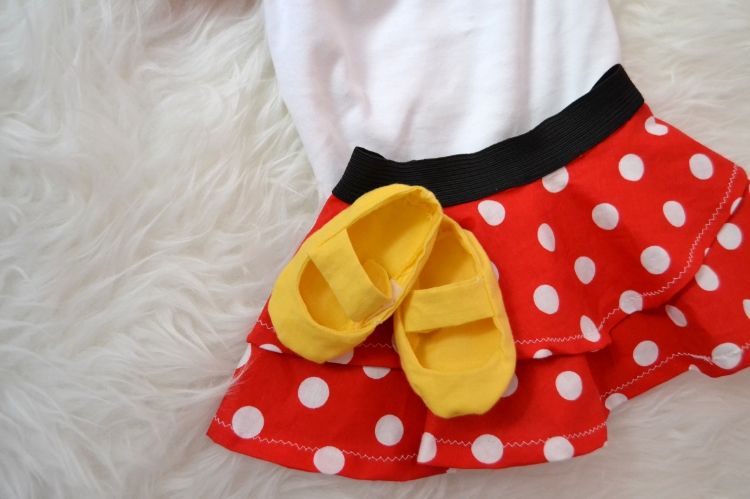 The one thing I did not make is the headband. But if you're looking to make your own, there are many tutorials online.
Headband || Target
Skirt Tutorial can be found here
Puffed Sleeves Tutorial here
Baby Booties Tutorial can be found here
Happy Baby Halloween!