Happy One Year Anniversary to my blog, Miss Renaaye, Let's Talk Fashion!
In honor of my one year anniversary of "Let's Talk Fashion", I thought it would be perfect to have an outfit photo shoot session with a local photographer. I'm very fortunate to have found a talented photographer who is able to express my style in her work. I had the pleasure of working with Dana last week. Dana works with many different clients such as weddings, engagements, baby photos, etc. Please check out her blog which includes her beautiful work!
With spring just around the corner, I wanted to incorporate some spring colors. I found this amazing mint cross body handbag at target. It is extremely practical for someone on the go like myself. It is perfect for fitting my lipstick, small wallet and iPhone. In addition, my ankle jeans are my new favorite! They are comfortable and fit a little loose on me (which allows more comfort!). The bleached design on the denim reminds me of "hello spring." To dress up the outfit a bit, I wore the one and only cute Ravesh Pumps by Steve Madden. These heels are a great signature piece to complete this outfit.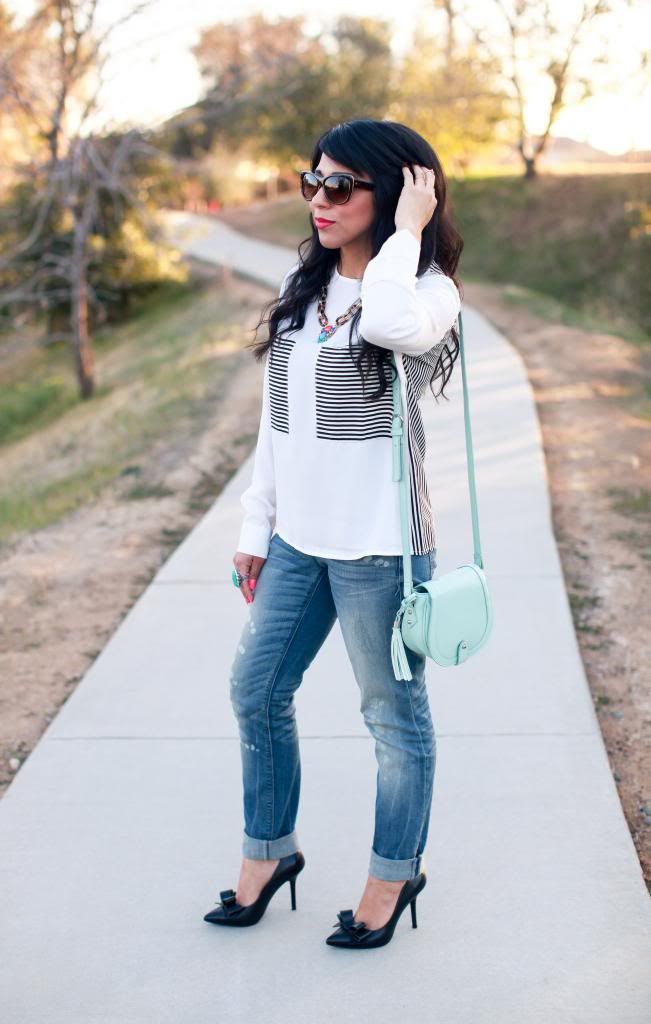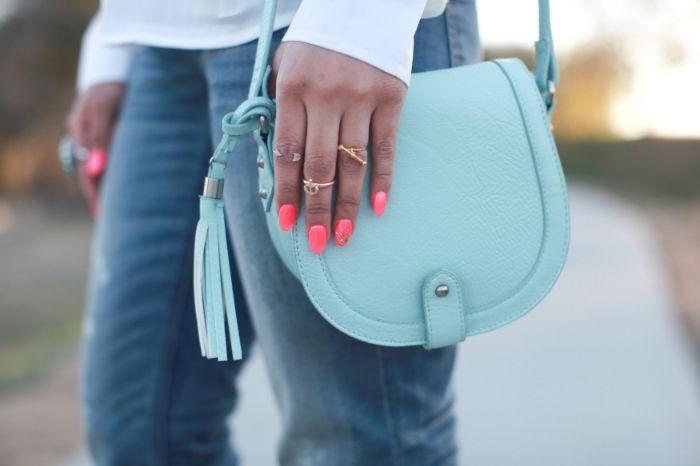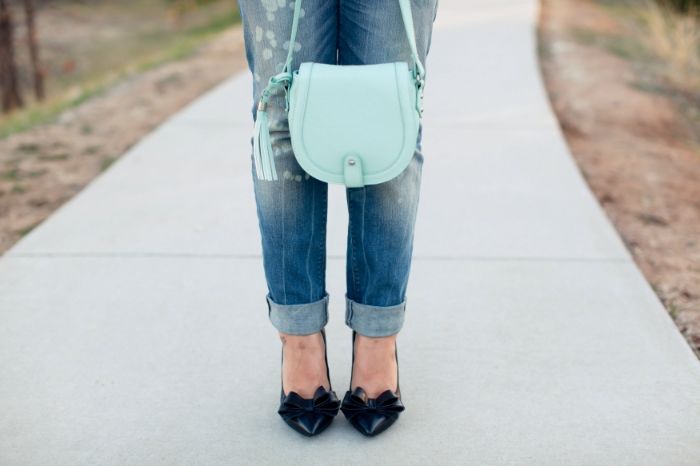 I love colors. I dressed up my fingers with medi-rings and oval shaped nails. This is my first time with oval nails. I thought I'd try out something new for the new year!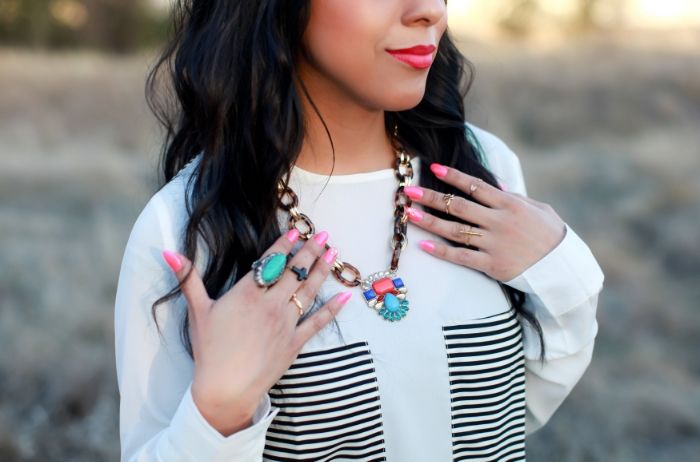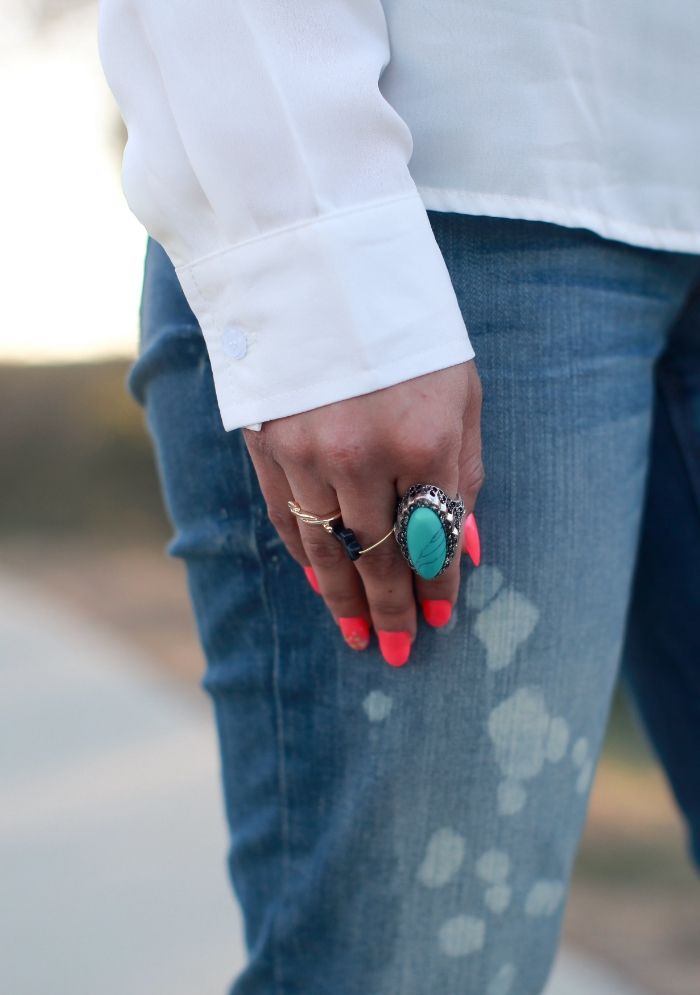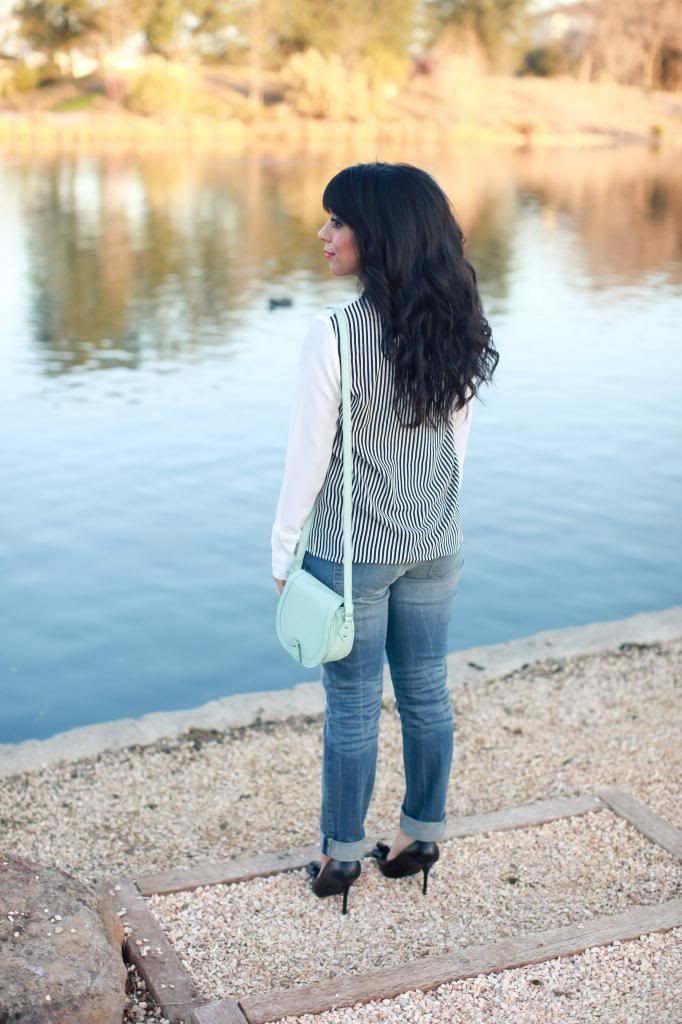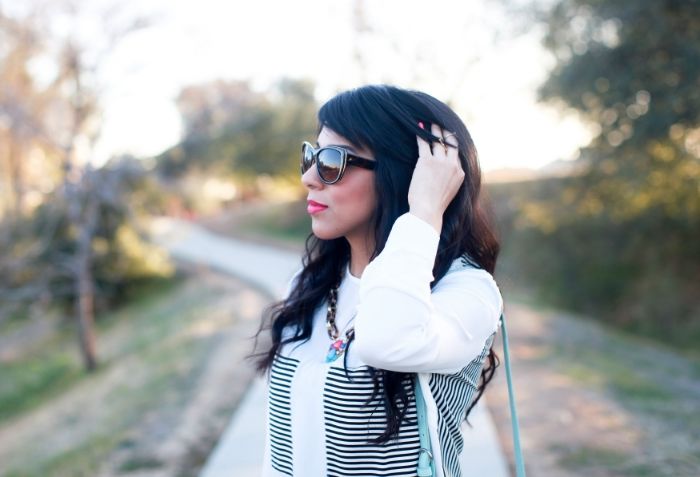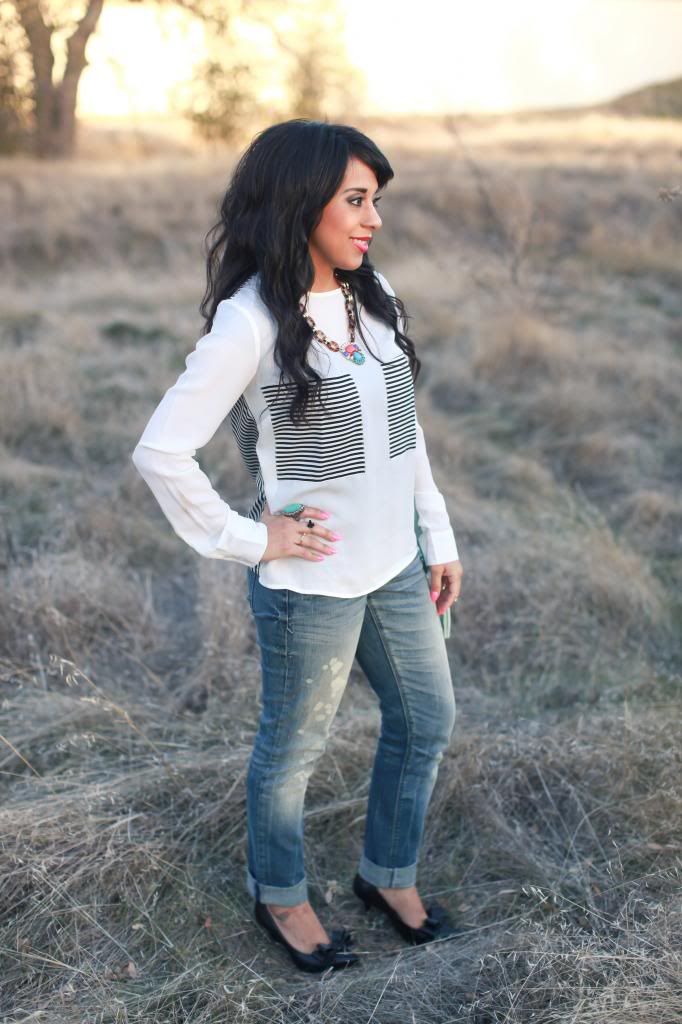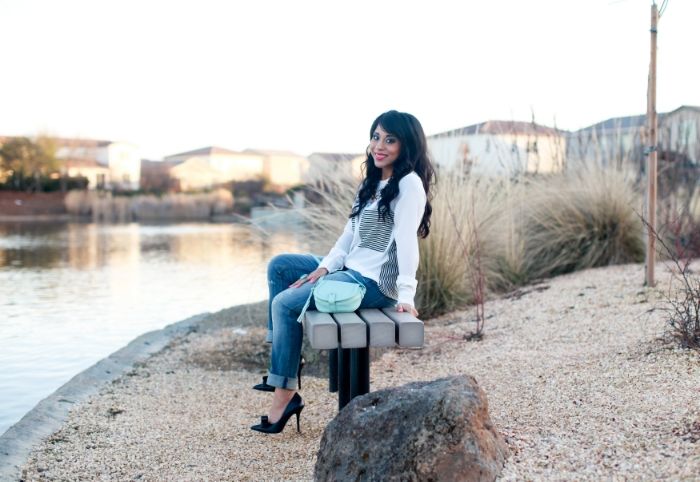 Mint Crossbody Handbag }} Target
White Blouse with Stripes }} Heart Boutique
Ankle Skinny Leg Jeans }} Express

Ravesh Pumps }} Steven by Steve Madden

Statement Necklace }} Heart Boutique

Arrow Medi Ring / Turquoise Rock Ring }} Urban Outfitters

Medi Rings }} DIY (lots of youtube tutorials on how to create your own)

Thank you to all my supporters and readers of my blog! I love sharing my personal style on this blog and look forward to sharing more! xoxo